If you have been cooped up at home the past year, it's never too early to start daydreaming about your next big adventure when the pandemic is over. It's also never too early to begin taking work on your vehicle or motorcycle to ensure that it can survive a fun and long road trip when the world opens up again.
If you're already adding some items to your travel bucket list that you can start going over when our movement is no longer limited, here are some destinations and activities to add to your post-pandemic road trip.
South Dakota's the Black Hills
If you want a slice of America and some side of historical landmarks, consider going on a scenic drive to the famous Black Hills of South Dakota. It's known for having landmarks such as the Custer State Park, Wind Cave National Park, Wall Drug, and of course, Mount Rushmore. Just be sure to keep an eye out for wild bison—they're known for not having the ability to follow traffic rules.
Downeast Maine
If you have a passion for the ocean and quaint towns, look no further than Downeast Maine for an unforgettable and scenic drive. You can head out to Coastal Route 1, also known to many as the Lobster Trail. You can start in Kittery and drive the long road along a rocky coastline through dainty villages like Rockland and Belfast in New England.
The Last Frontier
There's a reason why Alaska is called "The Last Frontier." There are various options for people of different interests, from sightseeing to off-road adventures, there is no shortage of activities to engage in. You can start your trip to Anchorage and drive around; maybe spend a few nights in the city. You can also book a flight to the Chugach Mountains, where you can see spectacular views of the snowy hills. It's also a win-win situation for people who love winter sports because you can go and heliskiing and snowboarding in one of the cozy resorts in the area.
The Pacific Coast Highway of California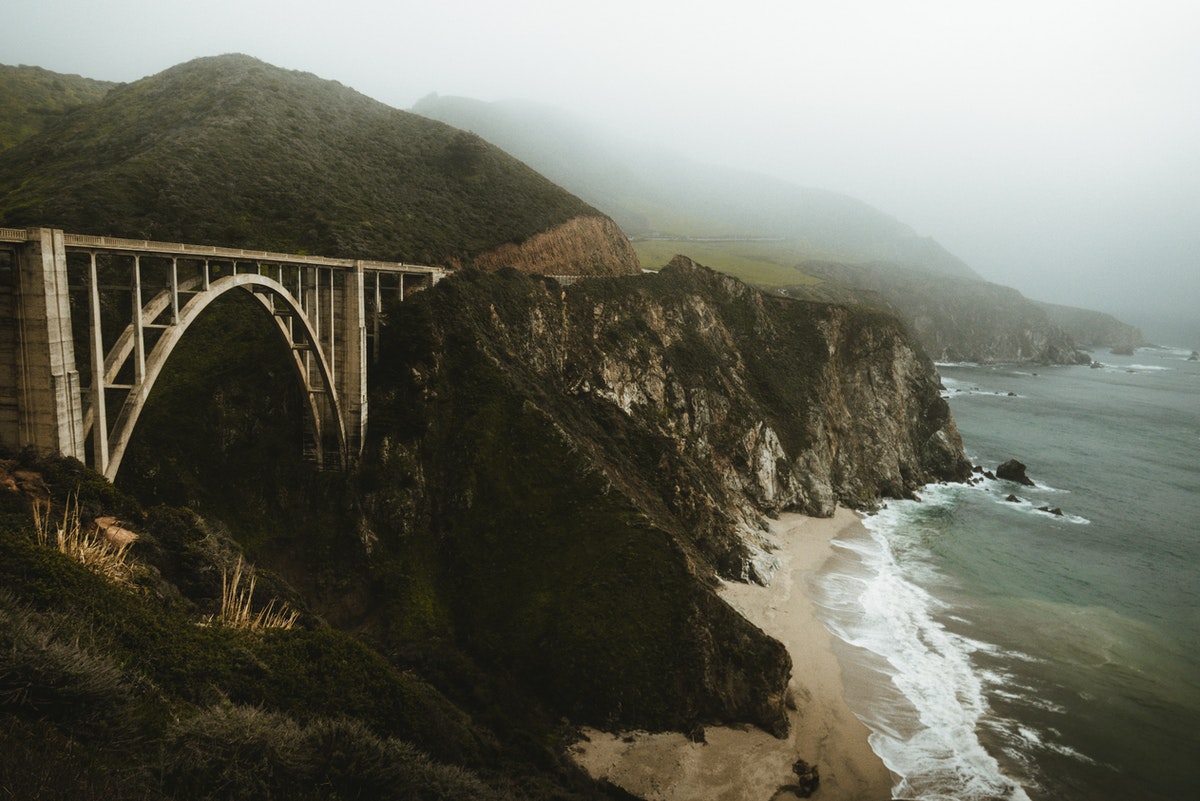 Sun, sand, and sea—there is nothing California is more known for than these three elements. If you love the ocean and the sun on your skin, you can add California's longest highway to your road trip bucket list. It's the Pacific coastline that's known for its dramatic and stunning views, and it will take you to places like San Francisco's renowned Golden Gate Bridge, Orange County, Malibu, San Simeon, Monterey, and San Luis Obispo. And if you really love long drives, you can let your trip take you to the Redwood Forest on Route 101.
The Outer Banks in North Carolina
This highway has suffered a massive beating in the past few years due to extreme changes in the weather, with multiple hurricanes washing away the roadway's swaths. But just because it has seen some disasters, it doesn't mean it's no longer stunning. You can start your route at Bodie Lighthouse and eventually make a drive to the narrow spits of land that protect North Carolina from the Atlantic Ocean. The sights you will enjoy include the historic Hatteras Lighthouse, the Pea Island Wildlife Refuge, and the Oregon Inlet.
Hawaii's Hana Coastline
If nature, greenery, and paradise-like views are what you want to see during your drive, Hawaii's Hana Coastline is for you. It's a 59-mile highway that passes through stunning waterfalls, black sand beaches, and 59 bridges. You can also make some unforgettable stops at well-loved tourist spots like the Haleakala National Park's the Waimoku Falls, the Seven Sacred Pools, the Hana Lava Tube, the Pipiwai Trail, and a lookout where you can have a full view of the best surfers in the world.
Route 395
Yet another famed highway in California, Route 395, is the ideal road trip destination for people who love the great outdoors and who have been deprived of their taste of nature during the pandemic. Unfortunately, Route 395 doesn't get the same hype as the Pacific Coast Highway because it is the passageway to equally scenic destinations like the Yosemite National Park, Death Valley National Park, Lake Tahoe, and the Mammoth Lakes.
The pandemic will not last forever, and when it ends, there will surely be a celebration across the globe. Permit yourself to plan your road trip and vacation bucket list as early as now, and prepare your health, finances, and vehicle for when it happens. You deserve a fun road trip after what has been a difficult past few years.