Having a car is necessary for most people whether they live in a big city or on the outskirts of town. It gets them to and from places in case of emergencies and saves time when rushing to work or fetching kids from school. And with 2 6 million registered vehicles in the U.S., a significant amount of money needed for auto upkeep, auto insurance, fixes, and several other car essentials landing on every car owner's bill isn't a surprise. It is, therefore, understandable to find ways to save money by doing the maintenance by themselves.
But while it can be an excellent choice for certain repairs, it is necessary to know which tasks should you let your automobile be serviced by a professional to avoid mishaps and further charges.
For your exterior needs
Your car's appearance is perhaps the most appealing for DIY enthusiasts because it appears to be the most straightforward job to execute among other car maintenance. However, except for minor dents and scratches, exterior repairs must be left to the pros since this task needs specific tools and expertise, as does the subsequent polishing.
For example, if you are considering some polishing to revamp your car's look, there are multitudes of reasons why you should employ the services of professionals and take advantage of your local automotive spray booth. This includes improved productivity and painting quality while protecting you from harmful volatile and chemicals, as one study found that hazardous chemicals in automotive paints can increase the probability of hearing damage.
Moreover, because of the fine particles released in the air during the process, people can swallow or breathe in the lead, which can then be harmful to anyone and may even lead to cancer, osteoporosis, bronchitis, and other respiratory and cardiovascular diseases. Therefore, if you are looking for ways to restore your car to its original condition, having the right equipment and people to do the job can help you contain and prevent these harmful situations while giving your vehicle a high-quality coating.
For your car's sound or audio systems
Although seemingly simple task, installing a new audio system for your car may go down south in various ways. For instance, wiring the equipment to the vehicle's power lines is usually vehicle-specific, and incorrect installation may result in a short-circuit of the primary power grid, causing you more harm than good.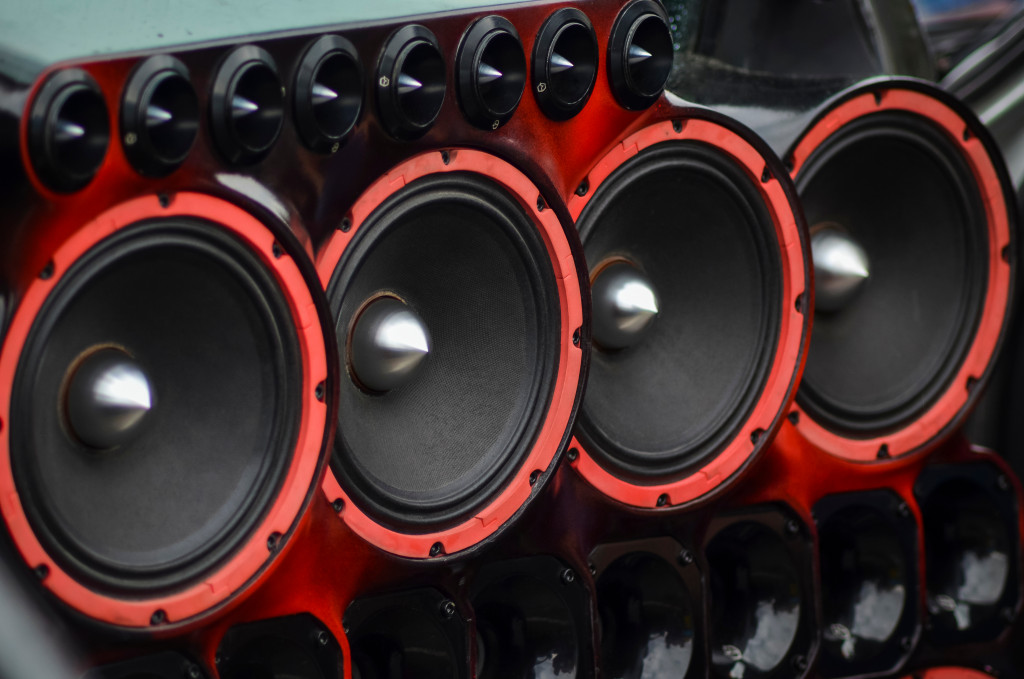 For your transmission and engine adjustments
The transmission enables any vehicle to change gears and work appropriately at varying speeds. Any damage to its functionality may endanger your life, your loved ones, and those around you. Thus, it is a crucial part of any automobile. Rather than raising the hood and attempting an upgrade or repair on your own, you must bring your car to a competent technician for your transmission service needs immediately.
This repair may require rebuilding services, which will entail disassembling it and properly assessing or inspecting every component to know which ones need a replacement. Since it is a complicated procedure, select a specialist you can rely on to rebuild your transmission.
Any repairs within the vicinity of your airbag
If you are experiencing an issue in your dashboards or steering panels, bring your car for a consultation immediately, as tinkering the vehicle on your own may accidentally trigger the airbags, causing you more harm and injury. This situation may also result in the total loss of your car. Hence, it's not worth taking the risk. Thus, hiring someone who understands how to manage these vulnerable parts can prevent the safety devices from activating, reducing any trouble.
For your tire needs
While it is possible to jack up your automobile and change the tires yourself quickly, the repair also requires you to re-balance and calibrate your wheels to avoid uneven wearing. Most of these tasks demand a skilled eye and the use of specific equipment and state-of-the-art alignment racks. In addition, doing the tire rotation on your own may result in risks on the road and a higher cost of repairs later on.
For your windshield repair and replacement
Car windshield installation requires accuracy, and a sloppy job may cause the materials to dislodge, especially when the vehicle is moving. A skilled mechanic can carefully and smoothly apply high-quality glue to ensure its solid and snug appearance. It will also prevent any damages to your car's exterior and protect you from getting into an accident.
A key element of car maintenance is choosing a reliable automotive repair service nearby. Keep in mind that if you are not trained to do crucial repairs and maintenance, it would be better to let these professionals handle these tasks to avoid further charges, injuries, and other damages later on.