When the coronavirus pandemic took over our lives last year, many physical stores had to close. They transitioned to digital spaces, perhaps, for good. Many of these stores will never return to their original locations. The revenue losses over the past year-and-a-half are too much to bear for organizations with limited capital and resources. But if you're one of the few that remains standing even after the pandemic is done ravaging communities and economies, what's stopping customers from buying from you?
Aren't you curious why you are still failing to attract customers to your store even after all this time? Sure, you are receiving orders by phone and through your online store, but your physical store is lagging in sales despite the fact it's only one of the few that remained open throughout the pandemic. You've been reading the comments and feedback, but nothing stands out to you. What could be the problem?
Unattractive Location
How can you expect customers to visit your store if it's in the middle of nowhere? Even if it's a busy highway, it will still be difficult for those who are simply passing by your store. If it's a high-traffic area, then think about the fact that your customers might not want to get stuck in traffic just to visit your store. So, it's not always about the quality of your products and services. Most of the time, it's about how accessible your store is, which, in some cases, you might've overlooked.
Unkempt Surroundings
Look around you. What do you notice about your store and its surroundings? A trash can filled to the brim in the corner and a garage door at the side that's rusty and almost falling off its hinges. Things like these matter to your customers. If your store looks unkempt, it's because it is. There's no beating around the bush.
Upgrade the essentials. Install a replacement garage door so that you can keep that part of the building attractive. Schedule garbage pick-up regularly. Pressure-wash the exterior walls to remove the dirt and grime. This will make your store more attractive to passersby who could be potential customers.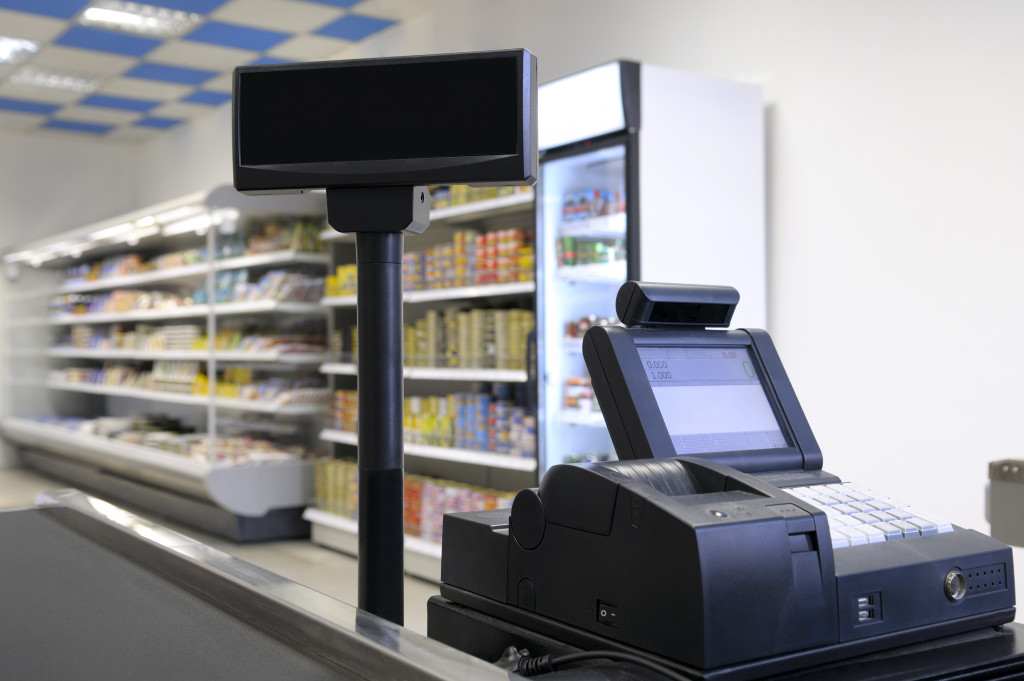 Wrong Window Display
If you're displaying the wrong items, then chances are your target market is not going to react positively to them. When they say to showcase what you're selling, that doesn't mean the products per se. It talks about the message of your brand. Are you selling affordability or luxury? Are you selling the products or the experience?
Another thing you need to consider is using themes for your window display. Not exerting effort to design it for Halloween and the holidays is not helpful to your cause. Make sure you also use the window display to highlight deals, promotions, and sales.
Confusing Store Layout
How do your customers feel when they enter your store? If they are often confused with your store's layout, don't expect them to come back to your store, friends in tow. Customers today are all about the experience. They want the store to be aesthetically appealing and even comforting at some levels. A store needs to be attractive from the outside to the inside. Review your store's layout and make the necessary changes to it.
Inconvenient Store Hours
When is your store open? If you are open from 8 AM to 3 PM, who are you targeting exactly? People are going off work at around 5 PM. If your store is closed by 3 PM, you're not being convenient to your customers. Target the right market by knowing when they are free to visit your store. Sometimes, this means opening at noon and closing at 9 PM. Stores in Hong Kong, for example, only open around lunchtime and are open until midnight.
Empty Parking Lot
When your shop is full, it gets fuller. When it's dead, it's really dead. Customers are attracted to other customers. This means that when they see your parking lot full, they'll most likely want to see what others are exploring. Ask your employees to park near the storefront in the morning to attract customers. Once customers start to come in, the employees can move their cars to the employee parking lot in the back.
Give yourself a pat on the back if your store is still up and running today. The past year has been painful no matter in which industry you belong. Now, the challenge is to survive another year of transition to the new normal. If you survived the pandemic, then you got this in the bag, too, provided, of course, you do what's necessary to keep attracting customers.