You have finally decided to start a construction company. As a contractor, your success depends on the tools and equipment you have and their ability to meet your business needs. Your professionalism in the construction industry is generally judged by the investments you make in your tools, equipment, and workmanship. You might want to read through this checklist to see if you are ready to start your construction company and watch it grow.
Excavators
Excavators are heavy equipment generally used for tasks such as removing tree stumps, demolition, heavy lifting, and digging foundations. They can be used in both small-scale and large-scale constructions. Generally, excavators are used for moving heavy materials, dig up foundations and trenches, and demolition purposes. They are probably the most commonly used machinery in the construction industry.
Cranes
A crane is a heavy machine particularly used in construction projects. It is designed with attached chains, an elevator, sheaves, and ropes that are pivotal in lifting, lowering, and moving materials. Its applications and size make a crane complicated and expensive for the average construction firm to own. Fortunately, you could partner with a crane industrial service company and rent the crane for a particular purpose. This way, you will be able to complete a broad range of projects, even those that require expensive equipment that you cannot afford.
Bulldozers
Bulldozers are undeniably one of the heaviest and strongest types of machinery in the construction industry. They are essential in moving dirt and clearing terrains within the construction site. Contractors often use bulldozers for demolition. Nonetheless, due to their heavyweight and sizes, bulldozers are expensive. Small construction firms that cannot do without them have to rent them to cushion their finances.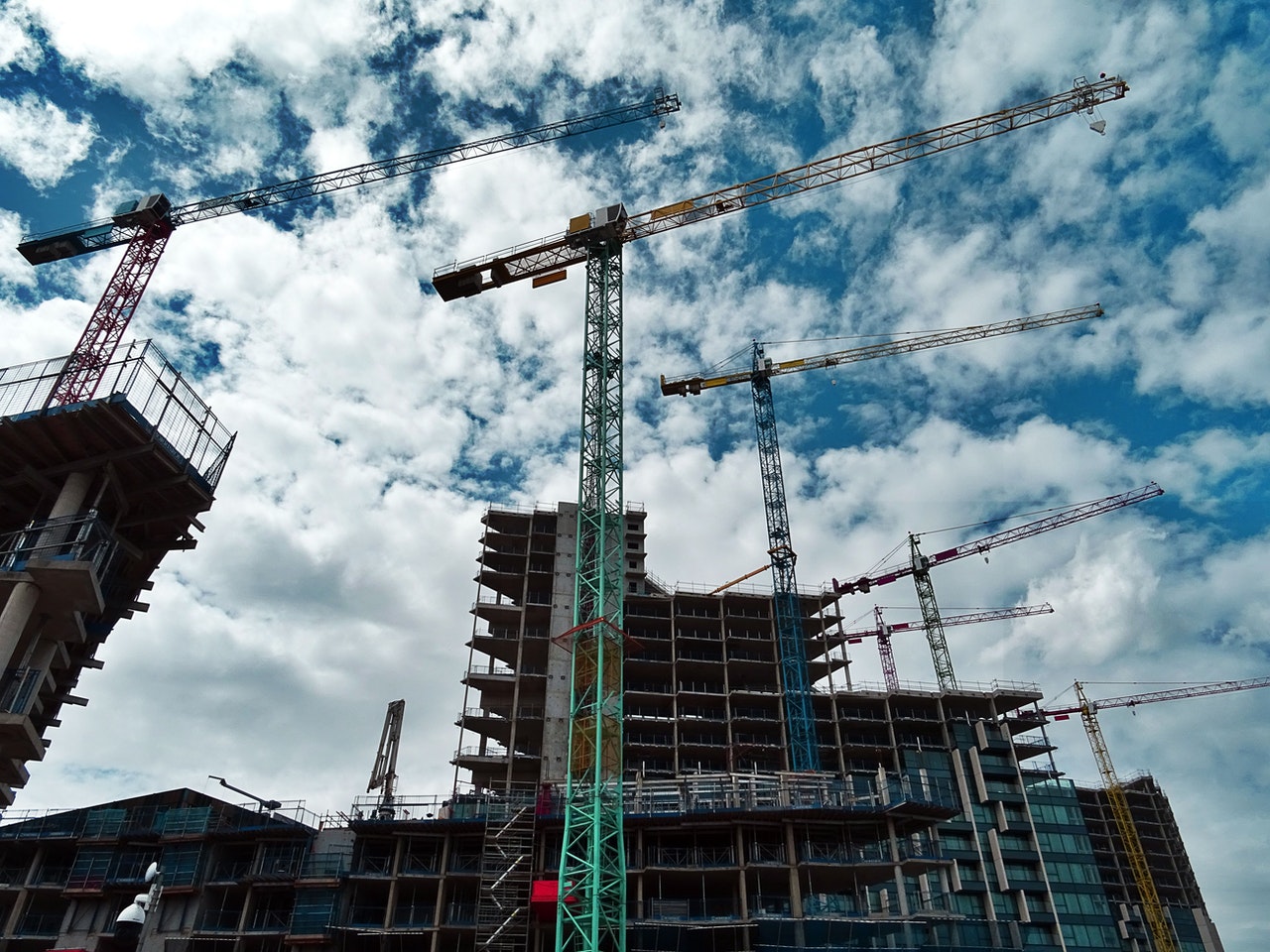 Company Vehicles
You have to figure out how your contractors get to the construction site on time with their hand tools. Your company vehicles can help with business transport to keep your customers happy and satisfied. Invest in safe and comfortable vehicles that have high loading limits and adequate towing capacities. Also, the type of vehicle you choose for your company speaks volumes about your quality of workmanship.
Backhoe Loaders
If you are looking to save on buying a bulldozer and excavator, backhoe loaders are the perfect choice for you. Backhoe loaders represent the perfect mix of a bulldozer and excavator, making them indispensable in the construction industry. The backhoe loader is designed to be more agile and lighter. It is the ideal equipment when working in limited spaces.
Ladders
Ladders are essential tools for various construction projects. Many contractors make the mistake of buying unreliable and cheap ladders that compromise the safety of their employees. Therefore, you should invest in long-lasting and comfortable ladders to minimize the chances of damage or accidents. Extension ladders are favorable options you might want to check out.
Construction Software
Technology gets implemented almost everywhere, including the construction industry. Consider exploring HR management software, design software, and estimation software. Think about how these construction tech tools could make work easier and better. You might want to take a course to learn how to use these tech tools optimally.
Drills
Instead of using shovels like in the 1800s, consider investing in good quality drills for reliability. Choose the hammer drills or rotary drills, and don't forget to buy spare parts. Train your employees to handle drills appropriately to avoid accidents and injuries.
Before you rush to invest in these tools and equipment, ask yourself whether your projects demand them. However, this list should be an ideal place to begin your investment phase. A reliable contractor strives to own the best tools in the sector.