Home renovation is a very challenging task, but it's also fulfilling. And with how accessible information off of the internet is, many people are opting to just DIY their home renovation tasks. Let's take a look at some of the most common DIY project tips you can use to your advantage.
Be Smart When Buying Cheap Materials
You might feel tempted to skimp a bit and cut corners by buying cheaper materials. However, this is something that you should be very, very careful about. When deciding to buy materials, it's always best to go for quality over price. But should find yourself in a position that requires you to reduce expenses, cut back on things that are ancillary to the most important points. You can cut costs on things that you can readily improve later down the line, like backsplash, tiles, or even water heating systems.
But it's best not to skimp on things like flooring (especially if it's hardwood) or kitchen cabinets. It's significantly more cost-efficient to simply purchase the better-quality ones, even if they cost more because their longevity and usefulness will pay for themselves in the long run.
Always Measure Twice, Cut Once
When painting a wall or purchasing a new high-quality parquet floor, you should always measure twice (or even multiple times over). This is especially crucial for bespoke items and those with a minimum purchase quantity since it allows you to save setup fees on modest orders. When ordering flooring, the proper cutting allowance should also be addressed.
Depending on the type and grade of flooring chosen, 10% is generally plenty. In anything that requires measurement, it's generally a better idea to measure multiple times and cut once, rather than having to need new materials because you made a mistake while measuring and cutting.
Let the Pros Handle Their Thing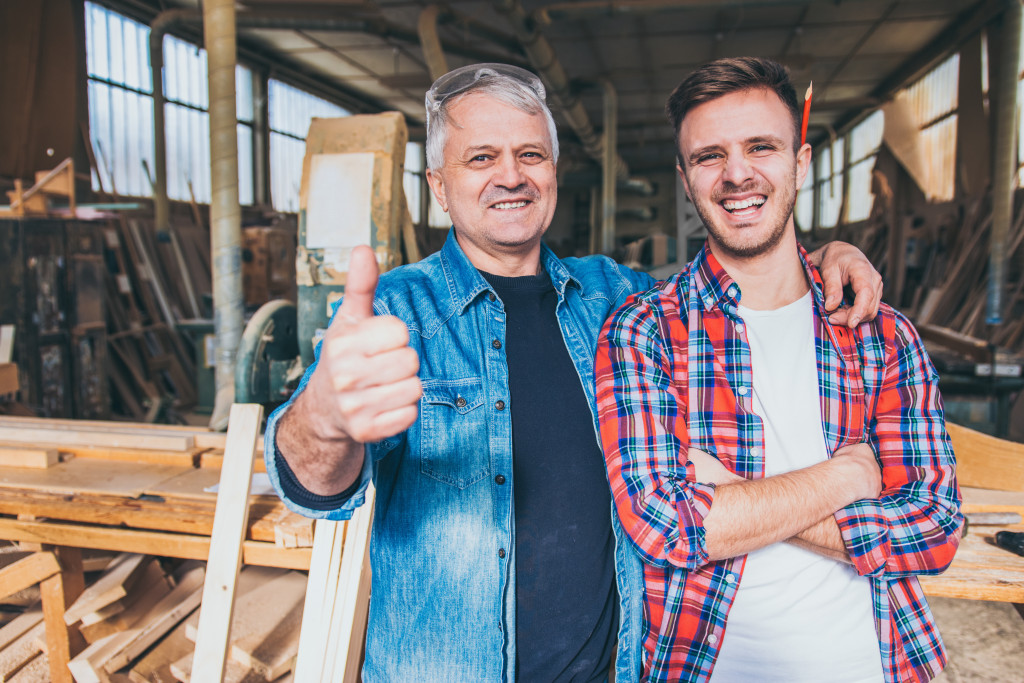 Some jobs are ideal for a DIY enthusiast, such as painting walls, putting up shelves and frames, or even rearranging your furniture around- and maybe some light woodwork like finishing or staining too. Do-it-yourself projects are an excellent approach to save money and minimize your entire renovation cost. However, some jobs should be left to the pros.
Significant structural alterations, electrical repairs, plumbing jobs, and many other major tasks need labor and can be hazardous. If done by an amateur, it can prove highly dangerous and ineffective. You're most likely going to have a low-quality result as compared to when a professional works on it. You are now better off investing in professional services than trying to manage them on your own.
Go for Timeless
Like many other industries, home renovations and interior design is one that's driven by trends and fads. Rounded appliances, minimalist furniture, and a neutral color palette are examples of trends that are popular nowadays, but it's important to ask yourself: do you like these designs? Will it last you until you want it changed?
Instead of going for what's trendy, it's better to go with things that will be timeless. Especially when it comes to large items like cabinets, dressers, and sofas, it's better to go for timeless and neutral pieces rather than fad items that will less likely be compatible with future design changes and innovations.
Be Strict with Which Contract You Choose
One of the most common home renovation blunders is failing to adequately validate their home remodeling team. If you are considering a major home renovation project, make sure to allow adequate time for research and planning. Make a list of questions to ask the contractor or designer with whom you spoke, and take notes. Are the contractors you're going to hire legal professionals with a license, insurance, and a bond?
How about their experiences and projects? Have they done something similar to what you intend to do? These are the types of questions you want to ask to make sure that your project is in good hands.
Plan Open-Plan Designs
Planning your space is vital when upgrading your house to determine the arrangement of your room and furnishings so that you can make the most of your new space. It might be as simple as the size and placement of your kitchen island or pool table. Creating an open floor design might be more appealing, if not downright difficult due to the issues when it comes to maximizing space while lessening furniture. However, should you be able to do it, it's going to make your living experience all the more convenient and calm.
At the end of the day, it's all about being careful and strategic. Make sure you're careful and strategic before making a decision.