Getting ready for a major camping trip can be a tedious process, especially if you are a beginner. There are just plenty of things you need to consider, like what gear to pack, how to find the best camping spot, and what food to prepare. With that in mind, here is a condensed list of must-haves for your off-grid camping.
Use Slow Cooker to Prepare Meals
After a tiring day of hiking, it is always nice to go back to your camp for a hearty, hot meal. An easy solution? Bring your slow cooker with you on your camping trip. Not only will it make your RV feel homier, but it makes meal preparation a whole lot easier than cooking on the campfire.
Store "Freezer Meals"
Freezer meals are the best choice for camping trips. You have plenty of options to choose from, ranging from homemade chili soup to pre-cooked chicken meat with vegetables. Since all you have to do is reheat them before eating, it means less cooking utensils and lesser cooler space consumption.
Use Reusable and Sealable Food Container
Another thing to consider when you are camping is the amount of trash you need to deal with food preparation. A great tip would be to transfer all the food you are taking to a resealable bag or reusable food container. This means less trash to carry around, and you can use the container for something else after.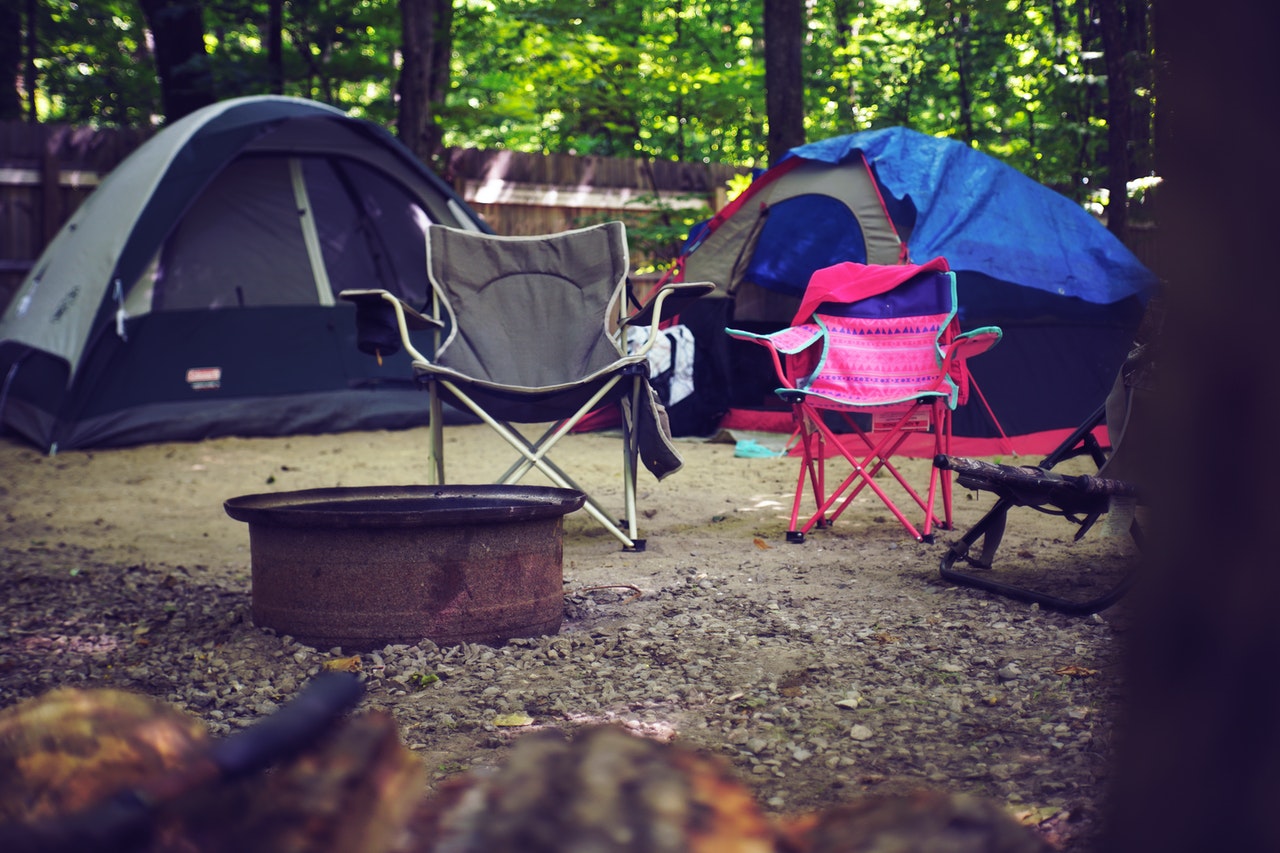 Packing a Bedtime Camping Kit
Having a good night's sleep is critical in camping. However, it is one of the often-overlooked aspects. Getting enough sleep can make a huge difference between a fun outdoor adventure and a dreadful camping trip. Make sure you have the following sleeping essentials packed up before you go camping:
Sleeping Bag
Sleeping Pad
Eye Mask
Earplugs
Bedside Light
Portable Toilet and Solar Power
The lack of toilets and showers takes off all the fun in camping. But fret not, nowadays there are plenty of inexpensive portable toilets and solar showers available in the market. One good thing about portable toilets is that you no longer have to dig a hole for your waste, leaving nothing behind after camping.
Select the Right Type of Hammock
The idea of hammock camping sounds exciting enough. However, before you let the excitement overwhelm you, make sure you buy the right type of hammock. Camp experts suggest getting one that is 4 feet longer than your body height. That way, you can lay flat while sleeping.
Preparing for Bad Weather
Despite all the fun and excitement, you will inevitably experience bad weather when camping. How well you prepare can make all the difference. Have a plan B in case it pours heavy when you plan on hiking. Take board games, cards, and books with you just in case there is a downtime.
Maximize Location Apps
Almost everything now is digital. Thus, land the perfect camping site by using location apps. Most location apps not only give you an overview of the place but also provides downloadable information. Among the best camping location apps are iOverlander, Public Lands App, and Google Maps.
Prepare for Any Health or Medical Emergency
Health and medical emergencies are an inevitable part of life. And when you are camping high above the mountains, it can be difficult to get the necessary medical attention. Apart from stacking up on your emergency kit, make sure you have direct contact with your physician and emergency dentist.
Capping Off
One basic principle the majority of campers follow is the "Leave No Trace" principle. This means that when we go camping, we have to make sure we take out everything we bring in, most especially trash. This is so to respect the wildlife and preserve mother nature's beauty.