According to experts, the housing market in the United States is experiencing an unprecedented boom. Information published by the National Association of Realtors reveals that over 5.6 million pre-existing houses were purchased in the previous year. People all over the country are moving to different homes for a variety of reasons ranging from increased convenience to a desire for more distance from their neighbors.
If you are considering putting your own home on the market to move to a better location, you'll need to make it more appealing to buyers.
Increase the resale value and attractiveness of your house, you should follow the following five advice.
1. Upgrade Floors
People sometimes forget to pay attention the quality of their flooring. However, this can be a grave mistake especially if you are putting your home on the market. Your original linoleum flooring can quickly get scuffed over the years. Your parquet floors could originally be very attractive, but years of use can chip away some blocks if not remove them entirely.
When you are opening your home to buyers, you should consider using new and better materials for improving your floors. New materials you can invest in include antimicrobial hardwood flooring, which protects inhabitants from some types of diseases. You could also pull up any carpeting you have installed and get new ones that are less stained. Or you can simply repair cracked tiles with fresh ones.
2. Securing Entrances
Security is one of the most important features people are looking for in their new homes. However, not every homeowner can afford to install complex security systems such as closed-circuit cameras or intricate burglar alarms. Thankfully, there are plenty of ways you can beef up the security of your home before putting up for sale. These methods are all concerned with increasing the safety of access points and entrance ways.
You can increase the security of any door by replacing door jambs with metal alternatives. This can make it more difficult to pry them open. You can also upgrade sliding glass doors into tempered safety glass, which can make it more difficult for burglars to break into your home. Simple security measures such as peepholes and deadbolts can also improve security without breaking the bank.
3. Focus on the Kitchen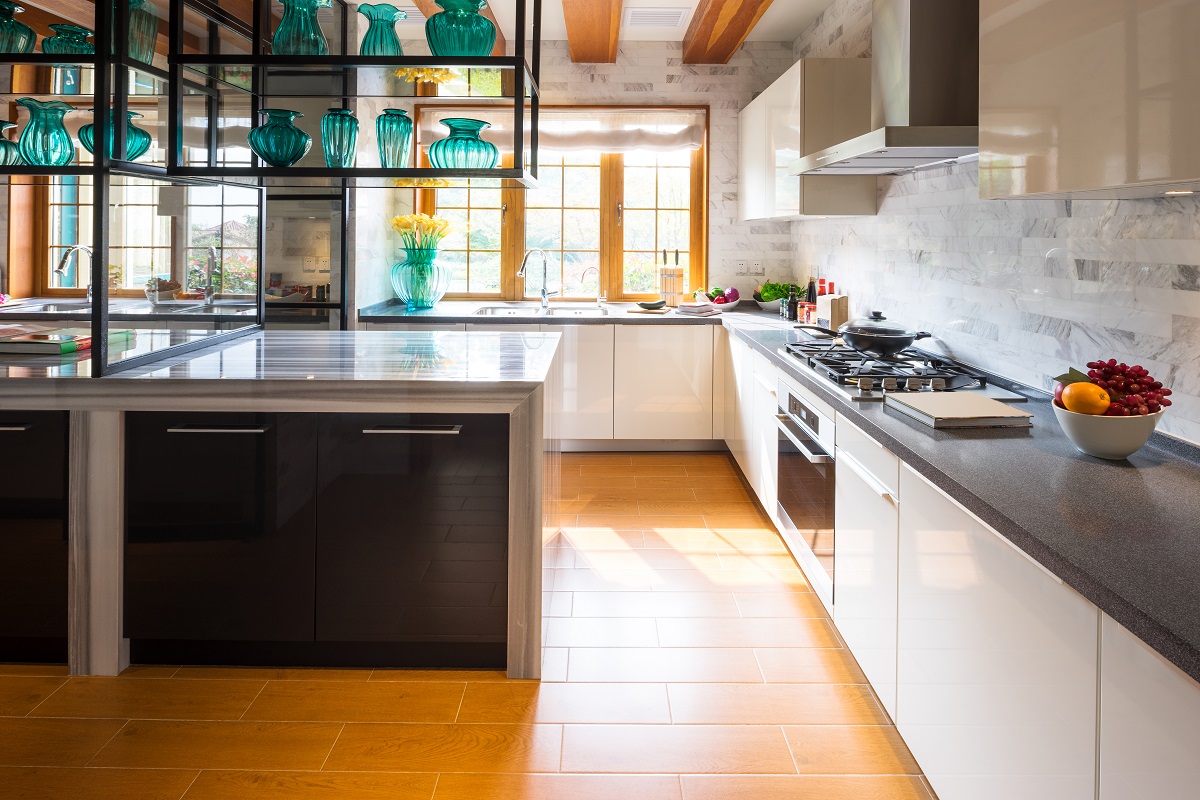 Kitchens are central to most families and even home buyers who prefer ordering takeout will want to live in homes with great kitchens. Therefore, if you want your house to sell quickly, you will pay attention to the kitchen.
First, you should improve the ventilation. Install a stove hood over the gas range and oven to vent out heat. Fixtures such as the kitchen sink and drain can become more appealing to buyers if you install a spray faucet and a food disposal grinder. A low cost but attractive method for improving your kitchen is installing an appealing backsplash. You can use a variety of styles and materials for such a project, including sleek chrome for a futuristic look. Or you can use hundreds of small tiles to make an artistic mosaic.
4. Eco-Friendly Improvements
Consumers and homebuyers everywhere are becoming more and more conscious about the impact of their homes on the environment. Many buyers are actively looking for homes that cater to such eco-friendly needs. If you want to attract these types of home buyers to your open houses, you should definitely pay for eco-friendly improvements.
First, you can switch to a tankless water heating system. These fixtures use far less energy in heating your water because it only powers up on demand. You can also install water treatment system that lets you reuse graywater from your washing machine and kitchen sinks. Solar panels are also all the rage among the eco-friendly community. Installing a few photovoltaic cells on your rooftop can help defray electrical costs and make you less dependent on power from the grid.
5. Adding Accessibility
There are over 61 million people in the United States living with some form of disability. You can make your home not only more appealing but also more comfortable for home buyers with disability by making it more accessible.
Install access ramps on all steps and stairs to make it more friendly for wheelchair users and movement impaired individuals. Handrails in the bathroom and besides these ramps are also going to improve your home's accessibility. Finally, switch from doorknobs to more user-friendly lever type door handles. These types of door fixtures are easier for people with prosthesis to open making them the safer choice.
Your home can sit on the market unwanted for months without the right improvements. These tips won't just make your home more attractive, they can also make sure you get your money's worth from the sale.