Construction sites are some of the most dangerous places for workers. Apart from the hazardous nature of work that is performed on it, workers also have to deal with heavy equipment, toxic substances, and electrified wires on a daily basis.
While the construction industry has undergone modernization over the years, there are still lots to improve when it comes to worker safety. That said, below are ways you can protect your workers from costly and life-threatening injuries.
Organize safety training
Education and training are the foundation of a safe and healthy workplace. Employers have a legal responsibility to educate workers on safety matters. According to the model WHS Act, management must ensure that "the means of entering and exiting the workplace and anything arising from the workplace" do not pose any threats to the health and safety of a worker.
A basic safety course will ensure that all employees are on the same page when it comes to potential hazards and control measures. Without sufficient knowledge of safety standards related to their roles, employees will be at higher risk for injuries.
In addition, all safety policies must include medical protocols including the name, location and contact details of a trusted first aid responder.
Safety training is a vital part of the onboarding process, but it shouldn't be a one-time measure. Refresher courses will ensure maximum employee safety. Regular crew meetings can also help identify new risks and encourage all workers to contribute in developing solutions. In high-risk jobs, these meetings should even be held daily.
Provide proper gear and clothing
Workers should always wear the recommended personal protective equipment (PPE) to minimize health or safety risks on the job. These hazard risks may include everything from falling debris to wet floors and harmful UV exposure.
PPE may include protective suits, work safety boots, protective helmets and goggles, safety harnesses, heat-resistant gloves, earplugs, and earmuffs. During warmer months, outdoor workers should wear lightweight shirts, breathable pants, nape protectors, and hard hats for extra protection against the sun.
Adequate respiratory protection is essential to workers who are exposed to toxic substances. Respirators can safeguard workers from paint spray, dust, fumes, paint spray, pesticides, and other air-borne hazards that could cause lung diseases.
Many manufacturers are designing smart PPE embedded with sensors and Bluetooth connectivity. These types of wearable equipment have the ability to collect data and warn workers of potential hazards.
Keep tools and equipment clean and well-maintained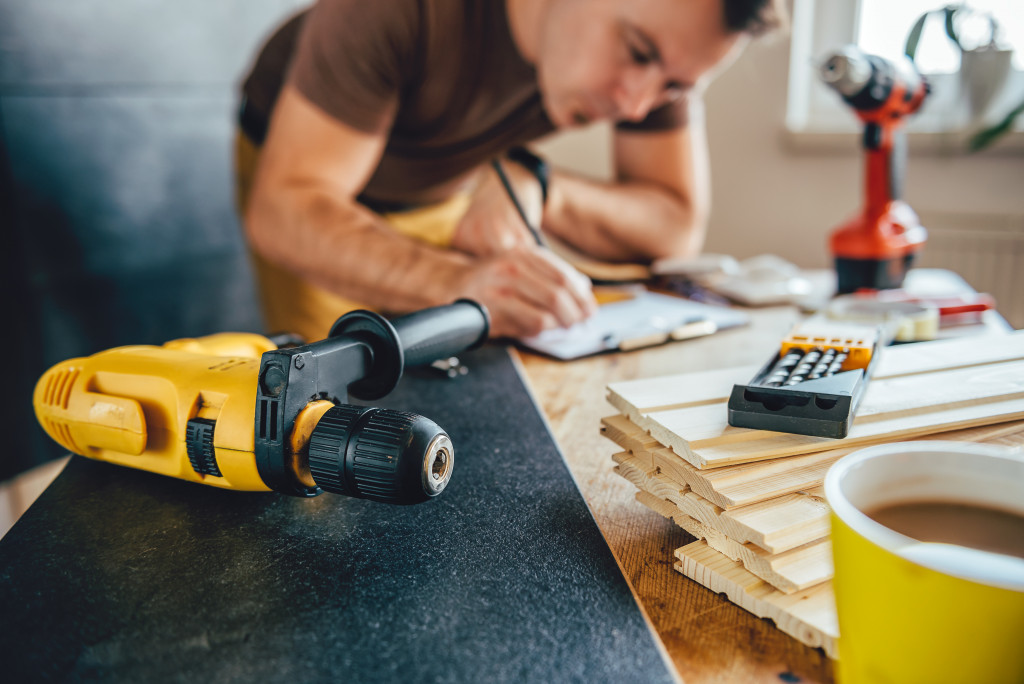 Broken machinery and defective gears can cause serious injuries and even death. Similarly, mishandling equipment can cause collisions and accidents.
Tools and equipment should be inspected regularly to identify any issues and prevent future breakdowns and defects. Additionally, only qualified staff members should be allowed to handle intricate tools and heavy equipment.
Conducting risk assessments can prepare employees on proper equipment usage and identify local conditions that may affect safety and efficiency. These tests will also train workers on how to use each tool effectively.
Health and safety are vital to a successful construction project. Employers and employees alike should adopt a proactive attitude towards keeping health hazards to a minimum. At the end of the day, prevention is still better, and cheaper, than cure.