Home designers and interior decorators have noted that kitchens are the new star of the modern household. While it has always been a staple location that does a lot in making a home complete, 2020 will see kitchens become an area worth showcasing to guests. Here are some ways in style and function to keep your kitchen looking fresh yet timeless.
Get wood accents as a timeless addition
Wooden notes and fixtures are still a great way to add some warmth and depth into your kitchen. Even if you don't want to have a farm or rustic feel, having wood accents throughout your kitchen can put enough to add creativity.
You can integrate wood pieces for decoration. But if you want to keep things functional in your interiors, backsplash, accents, or even floors, you can use moisture-resistant plywood sheets. In Melbourne and other areas, mixing them with a different material with a smooth finish to create a two-toned aesthetic is becoming a popular choice with design catalogues.
Integrate statement pieces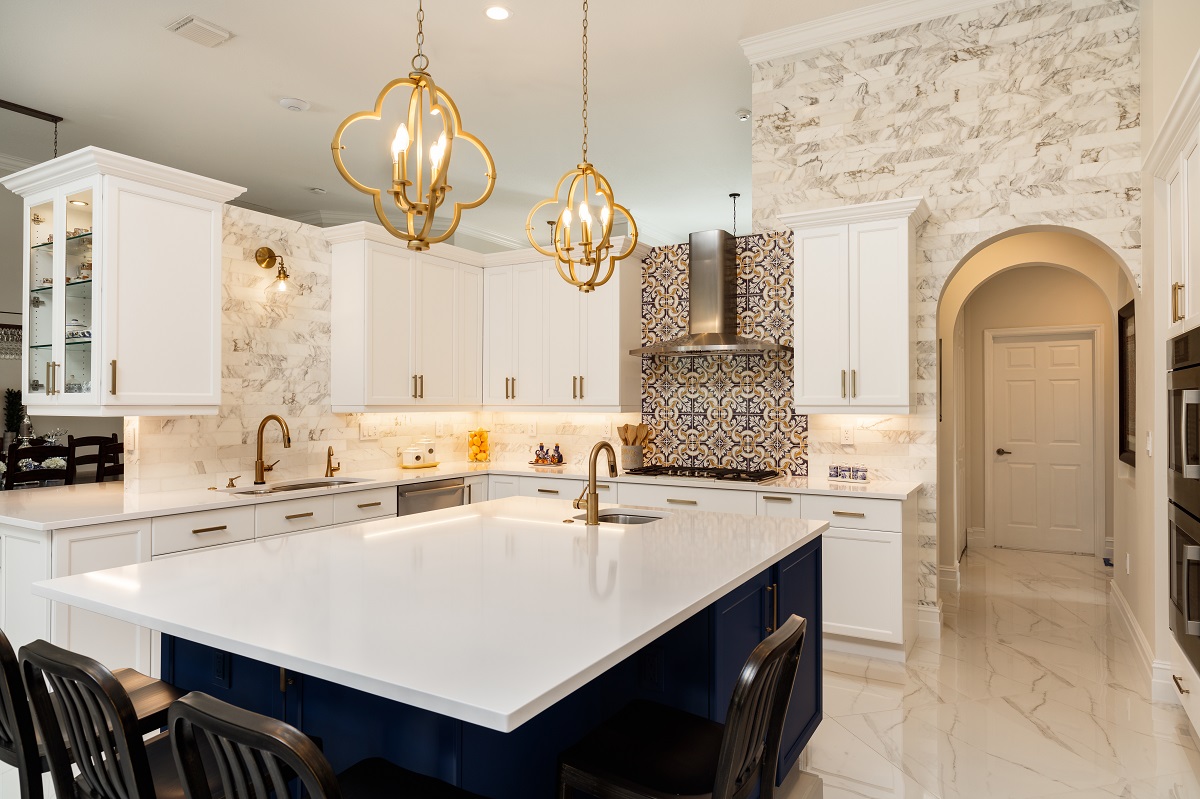 Adding some extra style and personality into your kitchen has become more prevalent, keeping everything organized into a streamlined look with some key elements standing out. You can choose whichever piece you want to highlight and have it either customized or go hunting for a bit of furniture that can break the ice conversationally.
For example, a trend hitting the market is for statement pieces to be geared toward stools and other useful trinkets for the kitchen island.
Don't shy away from tiles
The tiled look can be classy and even satisfying when done right. You can choose the placement either as an accent for a kitchen island or your floor space.
Gone are the days of being restricted to keeping them white and plain. You can add some design or choose a color that can make the space more vibrant. If you want the focus to be more on the deck, you can select darker-hued block colors that are complementary for the lighter pieces on top.
Keep things airy
Open space is becoming a popular format for building and renovating kitchens. This set-up is more inviting and highlights existing fixtures better.
It is not only an aesthetic choice, as this goes in line with more modern concerns on circulation and airflow. Using this layout is not limited to minimalists, either. Even kitchen dwellers who prefer a packed set-up don't have to be overstuffed.
Blend the natural with the twists
Having natural materials in the kitchen can be more sustainable and lends an earthy feel that is inviting for both the cook and their guests. Mixing this with pops of color and advanced equipment can create an eclectic look that meets the modern needs in the kitchen.
Using modern kitchenware with integrated tech makes things more convenient and easy to maintain. Tying it into organic facades and pieces keeps it from feeling too cold and disconnected.
Having a few plants can also bring that pop of life into the area while not getting in the way of everything you need to accomplish during busy cooking times.
If you're looking to change up something in your home, the kitchen can be the best place to start.