For the second year, expect summer to be out of the usual. Although vaccination efforts are ramping up, life is not yet about to go back to normal for Americans. You can expect some restrictions to be lifted by summer, but do not hold your breath for the opportunity to vacation out of town. Some restrictions will remain as long as the virus is still around which means that people will have to spend summer at home.
However, summer in 2021 does not have to be boring. In fact, so many Americans are preparing for a fun summer ahead. The demand for swimming pools and pool equipment is so high that many contractors are already fully booked. Those that can get a swimming pool installed by this summer should expect to pay more for chlorine as demand drives shortage.
Getting a swimming pool for this coming summer is tempting, but it is an expensive investment that homeowners should really consider carefully before diving into the building project. Before you call the contractor and schedule the installation, here are the questions you first must ask yourself.
How Long Do I Want to Stay in This Home?
The addition of a swimming pool will have an impact on the resale value of your home. If you plan to move anytime soon, you should hold off the building project.
While having a swimming pool is appealing to you and to a lot of people, it is not for everyone. Some potential buyers may even be turned off by the feature because it reduces outdoor living space. Moreover, a swimming pool is costly to maintain.
But, if you plan to stay in the same house for decades, then nothing is stopping you from altering the property as much as you want. A swimming pool in the backyard can create countless fun memories for your family and friends.
For longevity, choose fiberglass pools. Unlike traditional concrete, fiberglass is built to last for a lifetime. It is a flexible material. It does not shrink or swell because of the weather. Moreover, it is resistant to salt chlorinated water which is abrasive to concrete. Fiberglass is the better option.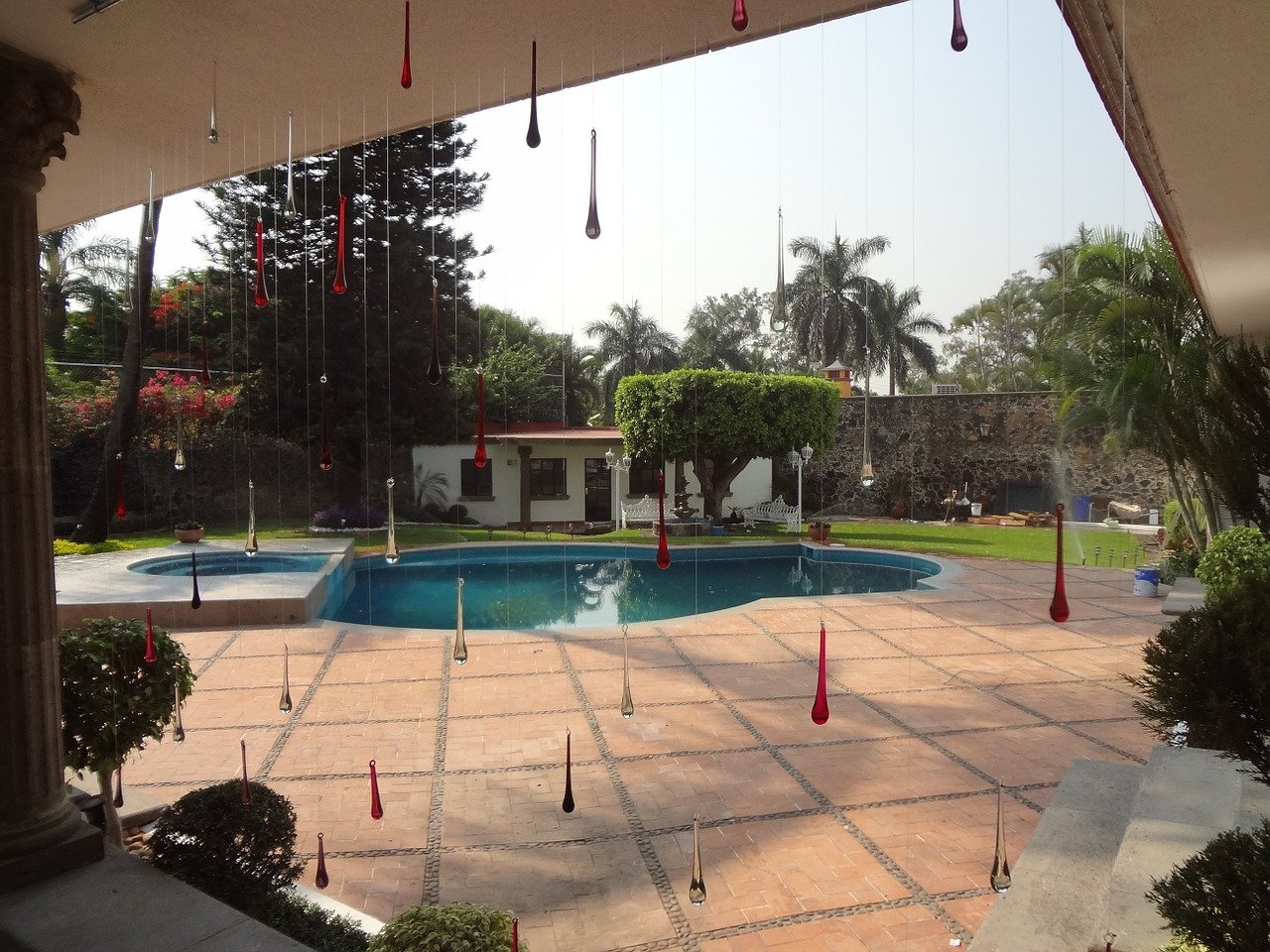 Am I Willing to Do Regular Maintenance?
Owning a swimming pool is a lot of work. Even if you end up with one that is made of sturdier fiberglass, you still will end up with too many tasks in your hand.
If you do not want to deal with the maintenance, you can always pay a professional to regularly come in and keep the amenity working well.
As early as now, do your research and see if you can handle the list of chores that you will have to do once you have a swimming pool at home. If not, then check if you can afford to pay the monthly expense of pool maintenance services in your local area.
Why Do I Want a Pool?
The weather is getting hotter. It would be nice to wade in cool pool water right now. However, do not make an important and, more importantly, expensive decision because of a momentary need. If you do get a swimming pool, make sure that it is something that you can really use and will want to continue using for years to come. Otherwise, it would be a waste of time, energy, and money to leave a swimming pool sitting empty in your backyard after one summer.
Also, consider the best options for people in your household. If everyone is an adult and you all want a way to relieve stress, you might get more use out of a hot tub. If there are children around the house, you plan to have children in the future or want to invite your nephews and nieces over for a swim in the coming summer, the pool has to be shallow or should have a shallow side for youngsters to enjoy. If you want to use the pool to exercise regularly, you can ask your contractor for residential lap pools.
Your vision of how this swimming pool will be used should guide the decisions you make on the design and building materials.
When you have answered all these questions, the next step is to determine your budget and compare prices. Once you have decided which contractor is best for the project, make your call and start the building project.
A swimming pool is a fun addition to a home. It will increase your enjoyment of your home and give you more reasons to spend more time outdoors where you can soak in the sunshine, hang out with family and friends, and relax.