Many of the generation today enjoy traveling. It's ingrained in their genes, and it's part of their overall lifestyle. 82% of the American millennial generation traveled in 2019, with 13% taking about six trips worldwide. They have traveled more than any generation out there, partly because they can afford it.
Their love for travel has translated into how they find relationships in their lives, may it be friendships or romantic interests. Today, we have an activity known as travel dating. If you haven't heard of travel dating, that's maybe because it's still making its way into the mainstream. Some companies that specialize in matchmaking offer this kind of service. They are trying to make it more popular among the younger generation, especially those who enjoy traveling.
However, because of the pandemic, it hasn't gotten any traction. But it's predicted that once the world has normalized, many younger generations will get into this trend. Considering that vaccines are now widely available in the US, it's only a matter of time before we return to our normal lives. But what is travel dating, exactly?
Travel Dating
Travel dating is what it sounds like. You go out on a date while traveling. However, there are many misconceptions regarding this kind of date. One of these common misconceptions is that you have to go with someone you are romantically interested in.
Another misconception is that you have to go out with a stranger you met on a matchmaking site. This is not essentially true. You can go out with people you already know. You can go out with a friend or a family member. Travel dating is not essentially made for couples. It's made for people who want to travel with another. By the end of the journey, you don't need to end up together romantically. It's possible that you have just deepened your relationship with one another.
So, in summary, travel dating is the act of traveling with another person (a stranger or someone you don't know) and deepening the relationship you have with one another through the experience. It's a simple concept. But if it's your first time, you need to know a couple of things.
Don't Travel With a Stranger
Surely traveling with a stranger sets off a couple of red flags for you. Some matchmaking sites do their background checks on users interested in this kind of service, but it's still highly unreliable.
Traveling with a stranger for your first time is risky. It can ruin your experience because you don't know the interests of the other person. You might do things that you both don't like, which will lead to disastrous consequences. So if you think you are not comfortable traveling with a strange just yet, then don't. Find someone you know and invite them to join this journey with you. Better yet, try your first travel date with someone you are close with. The next thing you need to know is to prepare yourself both physically and mentally.
Preparing Yourself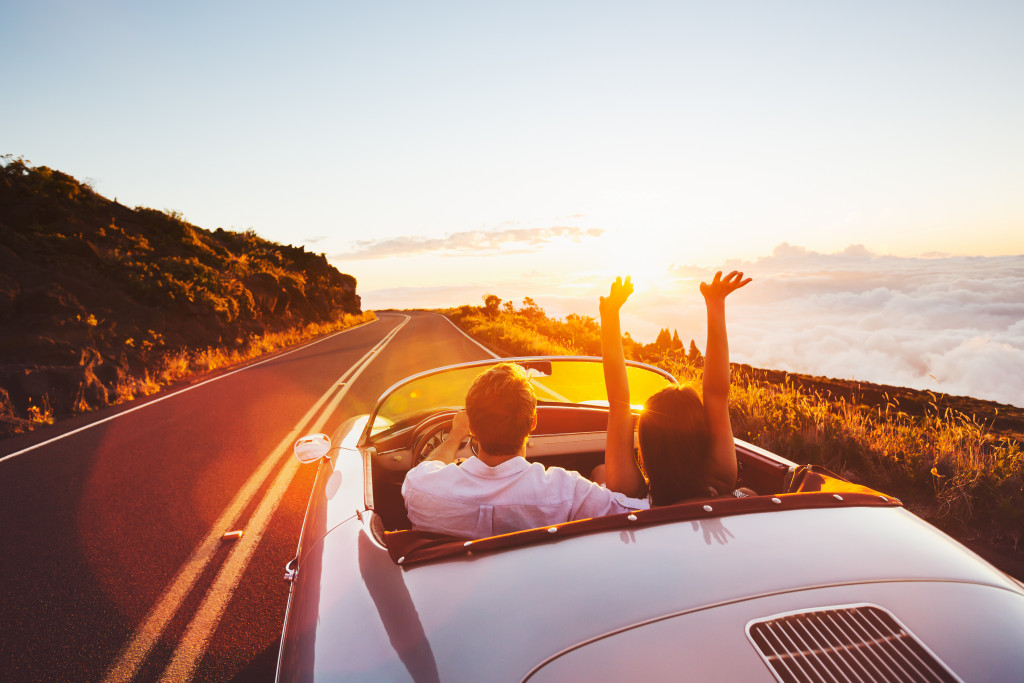 Travel dating with someone can still be awkward, even if it's someone you know. It can also be quite tiring, as some itineraries you might have are camping or hiking. If you don't prepare yourself for this, then there is a huge chance that you'll find yourself exhausted during the journey. This can be detrimental to your date, and it can lead you to cancel early. You don't want that to happen.
So make sure to exercise a couple of months before your trip. Also, practice some meditation exercises to put you in the right place once the day has arrived. The next thing you need to do, which is specific to what is happening right now, is to get vaccinated.
Get Vaccinated
Vaccination is one of the things you should do before you go out traveling in general. If you're planning to travel with someone you don't know, make sure that they are vaccinated before you go out with them. Sure, you can rely on personal protection equipment to keep you safe, but nothing comes close to safety other than being vaccinated. So make sure you get vaccinated before your travel date to protect both you and your date from the pandemic.
Travel dating can be a rare experience right now, but it is certainly something that you should experience. You don't have to travel with someone you are romantically interested in. Travel with a good friend or a family member if you're not comfortable. This activity will deepen the relationship you have with one another and help you know each other even better.