A man is often defined by where he lives, where he goes, and how he takes care of himself. With that in mind, let us explore three male trends in housing, travel, and health.
Housing: Affordable Luxury
Men have always liked cars. For more than a century, plenty of guys from all corners of the world have been fascinated by all kinds of vehicles and the sense of power, masculinity, and sophistication they represent. Ever since a young Henry Ford developed the Ford Assembly Line at the beginning stages of the 20th century, there hasn't been a guy not enamored with brands like Ferrari, Mercedes Benz, BMW, and Porsche. Not only do these vehicles showcase social status but also good taste and luxury.
Nevertheless, for reasons not very clear, that same perception hasn't been seen in houses and apartments, at least not until now. Of course, the very wealthy have always considered opulent residential properties a sign of financial success. One of the first things actors, politicians, musicians, and athletes buy when they become rich is a villa or mansion in places like New York City or Beverly Hills. But for the rest of us, a house is a house, nothing more than the place where we sleep and spend time when we are not at work.
Yet, today we are experiencing a clear shift. The modern man is just as meticulous with his property as he is with his car, regardless of whether this place is expensive or cheap. He is willing to invest in minimalist furniture, home decor, and multi-chromatic walls. Furthermore, he is keen on ventilation systems, plumbing, and even rodent, termite, or mosquito treatment services to ensure his property is the best, safest, most attractive, most comfortable place it can be.
Travel: Purposeful Adventures
There are many reasons why people travel. Some do it because they want to see new things, meet new people, and understand a culture different from their own. For others, it's about taking time off work, recharging their batteries, and gaining some perspective on the priorities of their lives. A third group uses travel as an educational experience, one that includes history, social studies, geography, and even language.
When it comes to guys, certain features can often be seen in their trips and journeys, characteristics that are, in most cases, gender-based. One of them is the simple fact that men don't go on vacation alone. Whether this is due to pride or something else, you will find many more ladies traveling by themselves than their male counterparts. In this sense, women are perhaps braver and less interested in what others might have to say.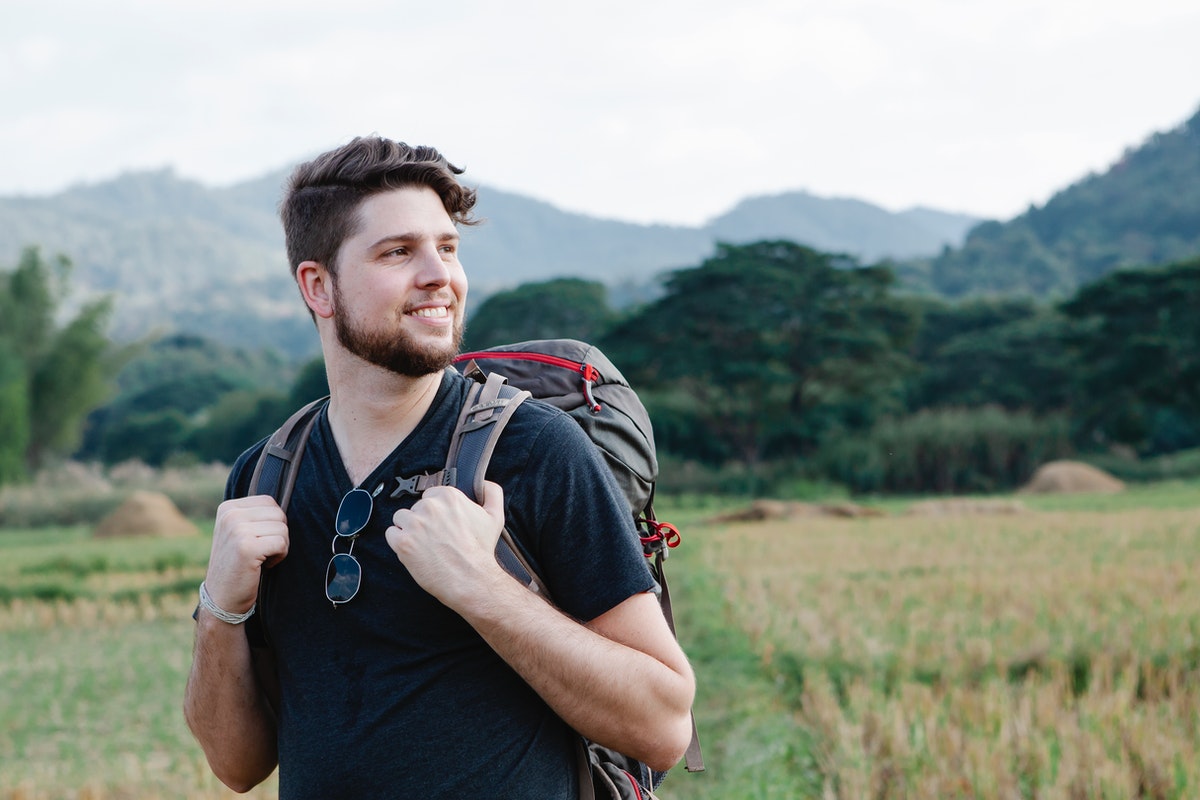 Second, when men go on holidays, they go on holidays. What this means is that a business trip is for work, but a vacation isn't. Once again, there are differences we can see between the behaviors of males and females.
Still, as is the case with housing, things are changing. Aside from the "bleisure" boom of the past few years before the pandemic, men are now engaging in much more purposeful travel. Whether it is eco-trips in rainforests in Central Asia or South America, volunteer activities in Africa, or cultural-awareness experiences, traveling has become more than simply that. It is also a chance to make the world a better place.
Health: Broad and Comprehensive
The term holism was first coined by former South African Prime Minister Jan Smuts in his 1926 book Holism and Evolution. In simple terms, it presented the idea that different systems were interdependent to one another, thus making the whole larger than its individual parts. For instance, if a person could make three sandwiches in one hour, the output of two people working together would be more than six.
Since then, the word holism has been used in everything, from sports and business organizations to political and social parties, the military, and everything in between.
The same is true for a man's health, wellness, fitness, and nutrition. More than a fifth into the 21st century, men understand that being healthy is not only about packing muscle at the gym to look attractive at the beach and consuming exorbitant amounts of protein shakes. From a fitness perspective, if you truly want to be in shape, you must also incorporate cardiovascular activity, stretching and pliability exercises, periods of sustained recovery, and even breathing techniques and meditation.
As for nutrition, protein is not enough. One also needs enough fruits and vegetables, carbohydrates, essential fats, and sometimes even supplementation.
Three important trends of the modern man are well-kept, modern houses, traveling for a reason, and an all-encompassing, holistic approach to health. In this day and age, they continue to define the choices men make and how they go about their daily lives.