Although some people may think that men have no business in home decor, some men have good taste when it comes to sprucing up a room. For instance, research in the UK showed that around 47 percent of men say they are better at decorating than their partner and around 85 percent actively participate in improving the aesthetic of their homes.
In general, men have a unique take on interior design. Their masculine input is also contemporary and stylish as long as they are familiar with the elements they need to include. Here are some elements men typically include when they take charge of the interior design of a home.
Masculine Colors
The colors that men use when they decorate a room or the house typically have a masculine feel to them. This means their color palette does not normally have bright colors, such as pink or yellow. Rather than these bright and happy colors, they choose more muted schemes. Men normally prefer different shades of gray and blue. They also use warm neutrals that evoke a feeling of contentment.
These colors are also associated with being rugged, strong, and silent. They also use classic neutrals, like black and white. However, there are times when color accents come out to provide something different to the dark-colored theme of a room. Men normally go for metallic colors, such as gold or silver, to add something new to the overall look of the room.
Geometric Designs
Some people find it challenging to define whether a pattern is masculine or feminine. But it only takes one look to determine whether a man designed the interiors.
Women typically opt for bright florals that evoke positivity and calming emotions. Meanwhile, men prefer geometric designs that evoke stability and direction depending on the shape of the design. The masculine style focuses on sharp edges and clean lines. This geometric design applies to decorations on the walls, floors, and furniture. The design is even applicable to the windows of the home, capturing the essence of masculinity.
These geometric designs also have a dark color palette, which is ideal for masculine spaces in the house. They may even use some colors to break up the monotony in the room. However, men normally stick to patterns that are pleasing to their eyes.
Leather Furniture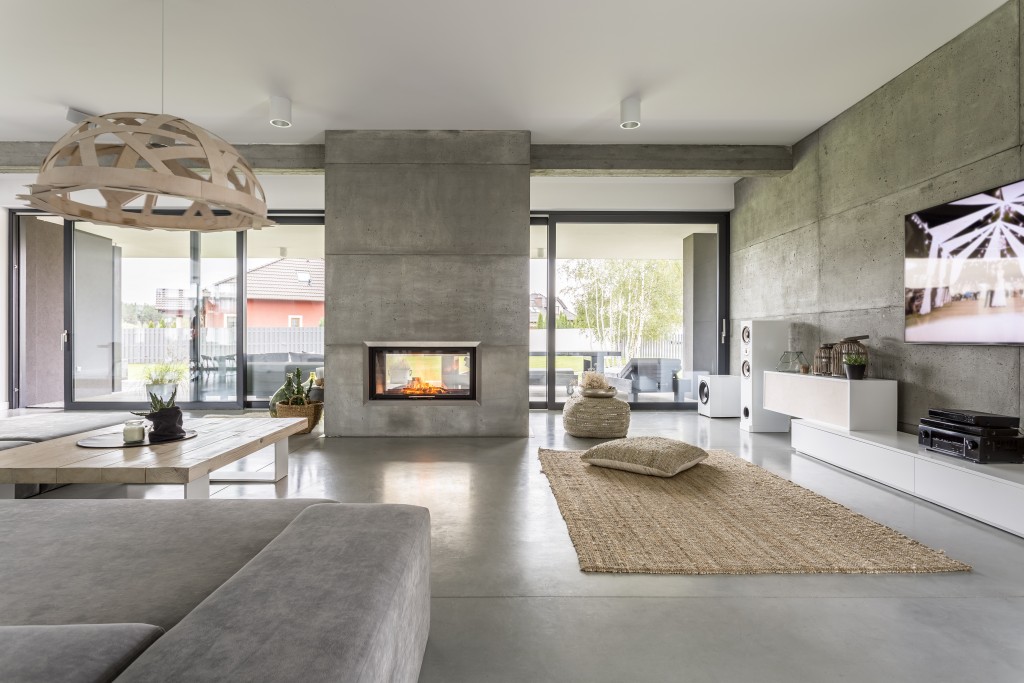 Another distinctively masculine design is leather. For men, there should be at least one piece of leather furniture or decoration inside the room. It is something that men rarely compromise with since they love the feel of leather.
The material works about anywhere in the house. When men use leather decoration in a room, it immediately gets a masculine feel. These leather pieces can include a sofa, side chair, and furniture accessories. They may have a classic look or can be in different textures.
In terms of color, leather furniture is available in black, brown, or even white. Leather furniture is easy to clean since the material is not porous. Vacuuming it and using a clean cloth to wipe off stains normally do the trick. However, there are instances when baking soda and mild dish soap are necessary to clean leather furniture.
Different Textures
While men normally go for leather furniture, there are instances when they mix it up to provide something new. Men may use stone, unfinished wood, and other natural materials in a room. Brick walls can also take out the dullness people may feel in the space, as they add both color and texture. In addition to their visual appeal, bricks offer other benefits, including energy efficiency and sustainability. This material is also sturdy and can last a long time.
Men use metallic finishes in the form of lighting fixtures or accessories. They may even blend different materials to achieve a unique interior design in the house. An oxidized metal also offers good aesthetics in a room, particularly for game rooms located in the basement.
Eye-Catching Art
Art is always a good addition to any space, including those decorated by men. Pieces of art add color to complement neutral spaces and provide something unique to rooms designed by men. These artworks are not limited to contemporary or traditional art. They can also be non-traditional wall art, black and white photos, and even abstract art depending on the personality of the individual decorating the room.
Men have a distinctive style when it comes to decorating a room or the whole house. Ultimately, the style that any space exudes mainly depends on the preference of the person working on the decors.